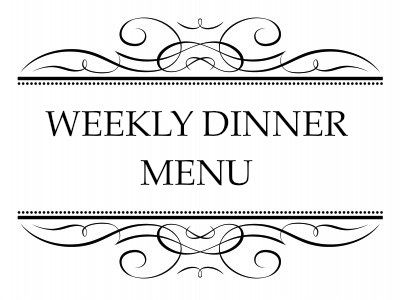 SUNDAY
Vietnamese~Style Pork Chops | Nectarine & Green Apple Salad | Sweet White Corn | Red Fruit Salad & Whipped Cream
MONDAY
Whole Wheat Spaghetti with Basil Pesto & Oven~Roasted Cherry Tomatoes
TUESDAY
Bulgur with Mint & Mango | Grilled Shrimp
WEDNESDAY
Dry~Poached Chicken Breasts with Olallieberry Sauce | Roasted Baby Potatoes & Green Beans
THURSDAY
Spring Linguine with Pea Shoots & Bacon
FRIDAY
Layered Cobb Salad
After a crazy busy month involving out~of~town travel every weekend, Michael & I were able to enjoy a leisurely morning strolling through the San Francisco farmers' market yesterday. With the girls at the barn for the day riding horses and Max at football practice, we hopped on the ferry to the city with no list or even an idea of what we were looking for. We decided to go with whatever caught our eye and let the weekly dinner menu grow from there. Deep into spring with summer fast approaching the market stalls did not disappoint ~ a sampling of what filled our cart…
A few notes on this week's menu…
SUNDAY: Michael's father is in San Francisco this week on business so he is joining us for dinner tonight. Pork chops are a favorite of his and these Vietnamese~Style Pork Chops have some of the most incredible flavor I have ever tasted. I usually serve these chops with a Fresh Apple Salsa that eats more like a salad with generous handfuls of cilantro. Tonight I am also tossing in some fresh nectarine slices…I sampled these beauties yesterday at the market and could not get over how incredibly sweet they tasted. I think they will be a nice complement to the tart green apple and spicy fresh ginger found in the salsa recipe. The season's first super sweet white corn looked too good to pass up yesterday and will be a tasty side to the grilled meat. For dessert, strawberries and cherries get dressed up with a bit of crushed coriander and lemon and finished with homemade whipped cream in this Red Fruit Salad.
MONDAY: As I have said before, basil has taken an early lead in the garden so far this year which usually means lots of pesto. This Spaghetti with Basil Pesto & Oven~Roasted Tomatoes is a family favorite as well as a quick and easy weeknight meatless meal.
TUESDAY: Mangoes do not last long in our house. Of the four that I picked up at this week's market, two had been eaten as a snack by the children within an hour of getting home. When I saw these Saturday I immediately thought of them paired with some grilled shrimp. For tonight's dinner, I am going to try a hearty salad of diced mango, green onion, a spicy red chile, some mint and a heaping bunch of parsley fortified with some bulgur. The addition of the whole grain, bulgur, will make this salad substantial enough to be the main dish while a few shrimp grilled with some garlic and lemon will be served alongside. I am adapting the salad recipe from one found in Nigel Slater's newest cookbook, Notes From The Larder and I look forward to sharing it with you later this week.
WEDNESDAY: The method of "dry~poaching" has changed the way I feel about chicken breasts. This easy method produces great flavor in this usually bland cut of lean, inexpensive meat. I will cook extra chicken breasts and store in the refrigerator for Friday's Cobb Salad.
Tonight, I am dressing our chicken up with a sauce made from gorgeous olallieberries I found at Saturday's market. The sauce, a combination of berries, cider vinegar, raw honey, whole grain mustard and basil leaves, will be drizzled over the chicken with whole berries used as a garnish. Fresh green beans and baby potatoes will be roasted simply with garlic and olive oil for a quick and easy side dish. Check back later this week to see how it all turns out.
THURSDAY: Tender pea shoots were still in abundance at Saturday's farmers' market. I have yet to enjoy this spring green so far this year but tonight that changes with a simple pasta tossed with some chopped pea shoots, bacon, lemon and olive oil, finished with a generous grating of fresh parmesan cheese. I will cook extra bacon tonight so it is ready for tomorrow's Cobb Salad.
FRIDAY: Preparing extra chicken breasts on Wednesday and extra bacon last night makes for easy dinner prep tonight…perfect for a Friday! This Cobb Salad is a delicious classic and one of our family favorites…
As for the Painted Serpent Cucumber which appears in the bottom right corner of the produce collage near the top of this post, well, that was curiosity getting the best of me at the farmers' market. I knew nothing about it but I could not pass up its striped, fuzzy rind not to mention its size! I served it last night, simply cut into spears, alongside grilled burgers and what a fabulous surprise…incredible flavor unlike any other cucumber I have ever tried. If you happen to stumble across one of these odd garden gems, give it a try…if you like cucumbers I think you will really enjoy this one.
Have a wonderful week everyone!